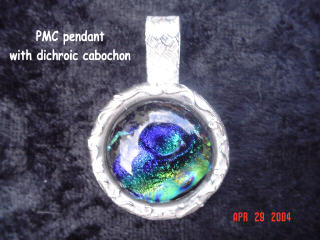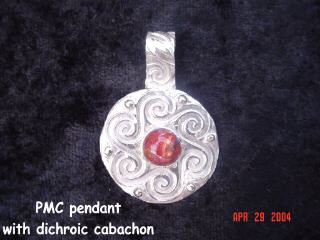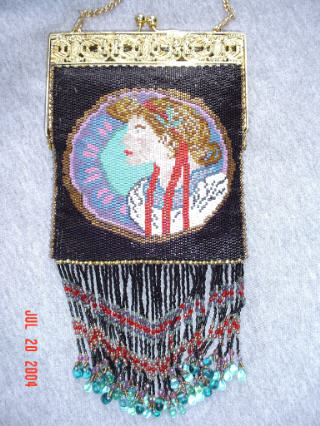 Beaded purse inspired by Alphonse Mucha's "Laurel"

My own design graphed with colored pencils!

(dichroic cabochons by Sara Creekmore, see links)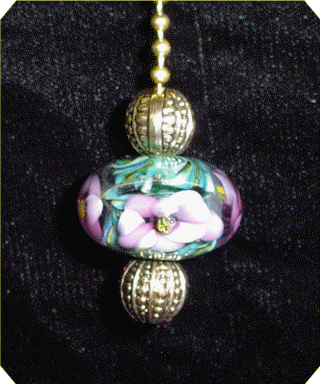 Encased floral bead lamp pull: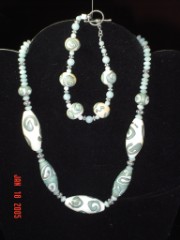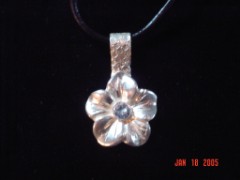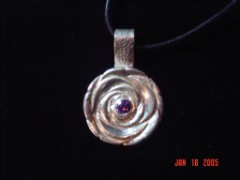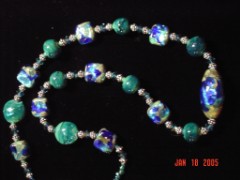 "Amazon princess" set, copper green

and ivory glass and amazonite:

PMC Lily with cubic zirconia setting:

PMC Rose with cubic zirconia setting:

"Sand and Surf" set, photo Dan Murray:

Emerald coast and Sand and Surf beads: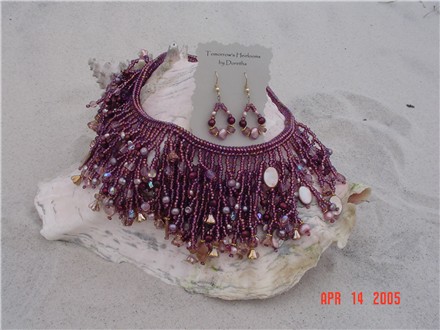 I call this Amethyst Sea Foam (sold). I have plans for one in oceany teals/blues however!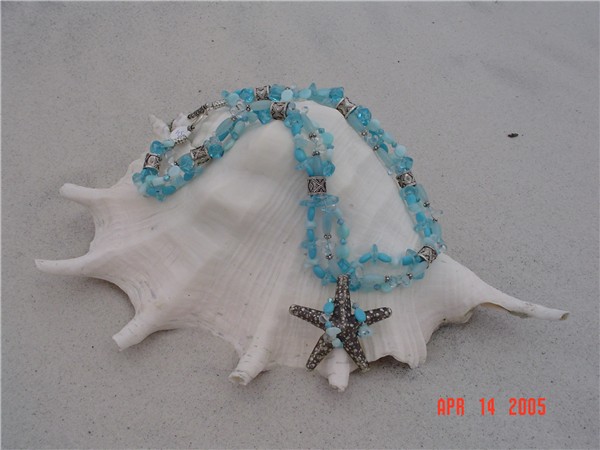 Hill Tribes silver hand made starfish pendant with recycled "sea" glass, turquoise and amazonite: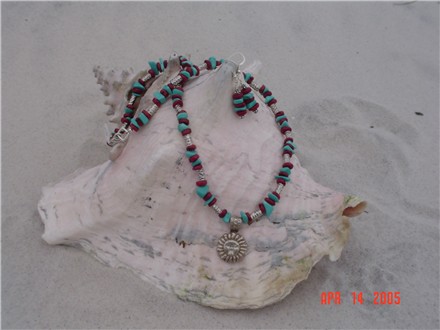 Handmade precious metal clay (99.9% silver) sun with turquoise and coral:

"Jones" turquoise pendant necklace: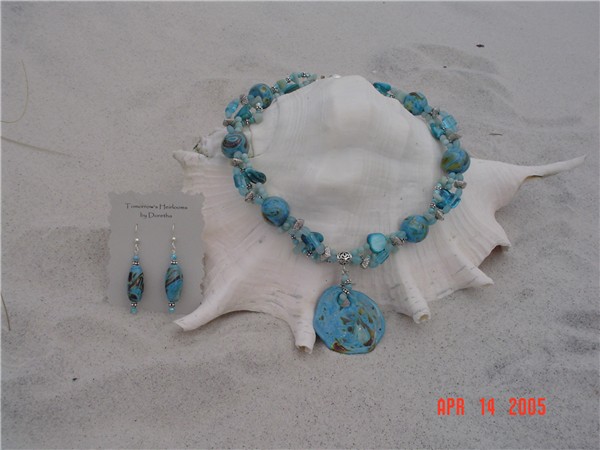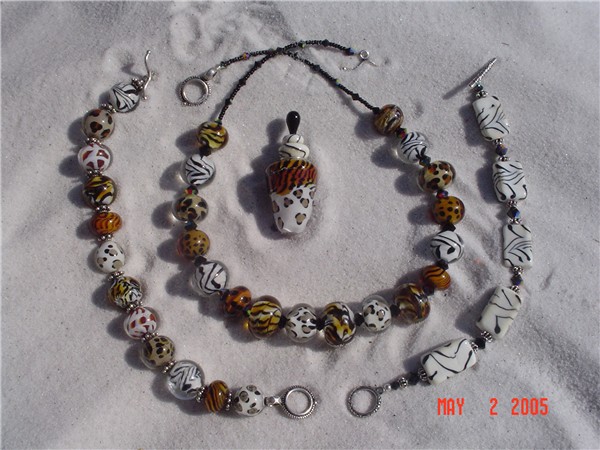 Hill Tribes Fish Necklace with 2XAB Swarovski Crystal Turquoise, picture by Dan Murray: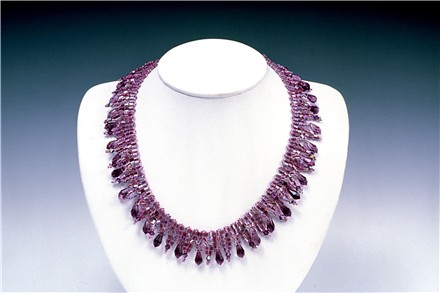 Beadwoven amethyst briolette necklace, photo by Dan Murray: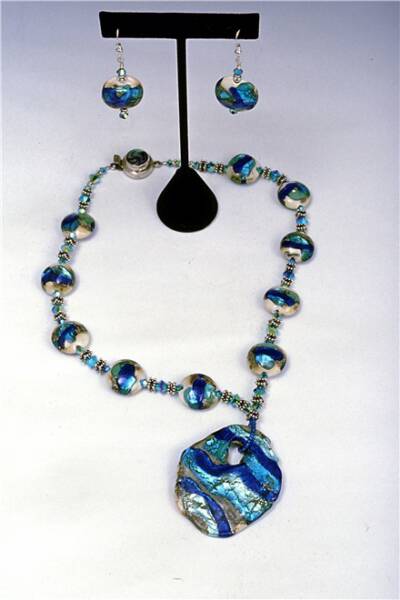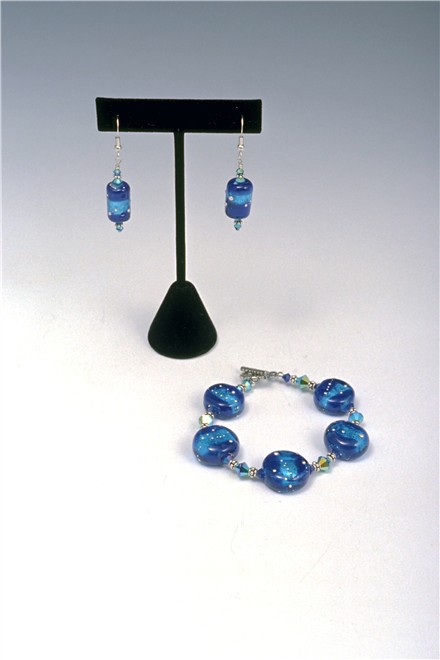 Laguna Venezia bead set, photo Dan Murray: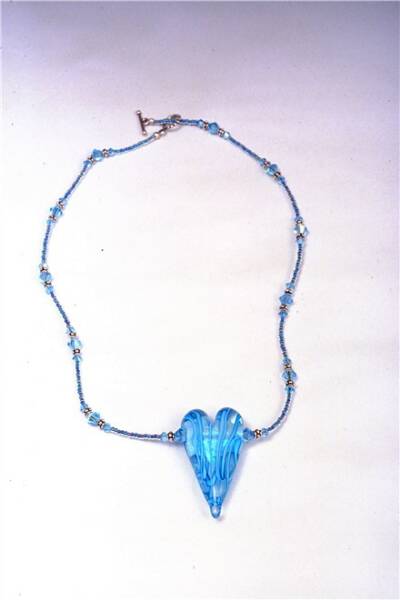 Aqua filigrana/dichroic heart necklace, photo by Dan Murray (I also do heart necklaces in many other colors, these have been very popular!):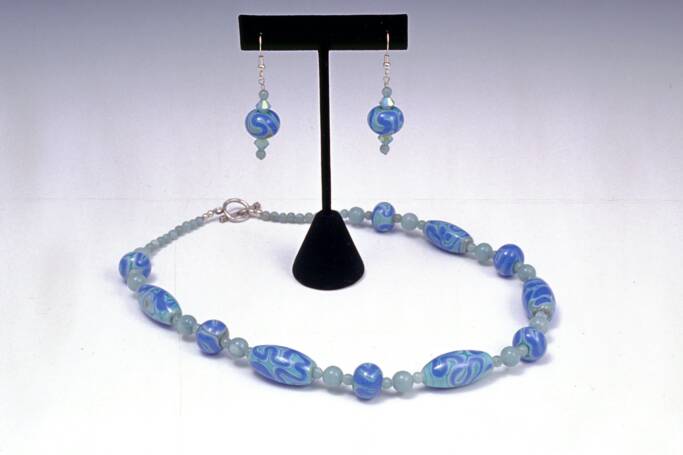 I call these "Batik" beads, like my favorite fabric!!  This is a necklace and earring set, photo by Dan Murray: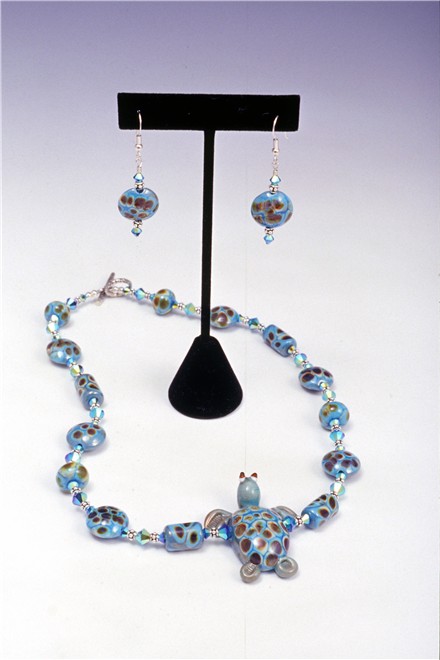 "Jones" turquoise turtle necklace and earrings, photo by Dan Murray: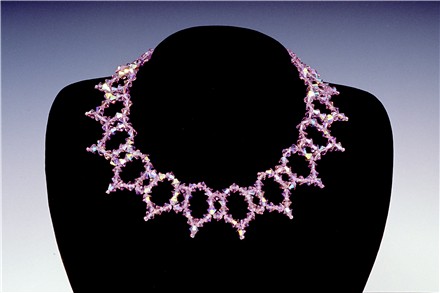 I call this the "Murano" necklace and can make it in any color I can find the Swarovski crystals in for your own custom creation! Photo by Dan Murray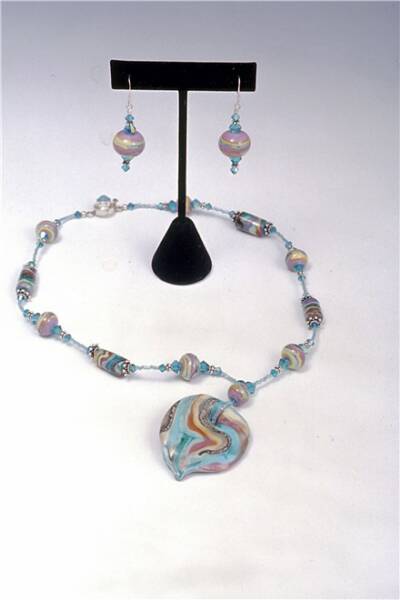 These beads are from the Sedona bead collection (so named by my teacher Kim Affleck and I can't think of a better name yet!)  Every pendant turns out one of a kind, not repeatable!  Photo by Dan Murray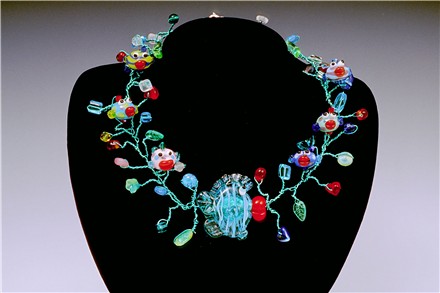 Wire woven Fish Necklace.   The large "Funky Fish" I make in  dichroic and filigrana glass.  6 small "funky fish" accompany him.  I plan to make a coral reef hatband for Glass Stock this year inspired by this necklace!  Photo by Dan Murray.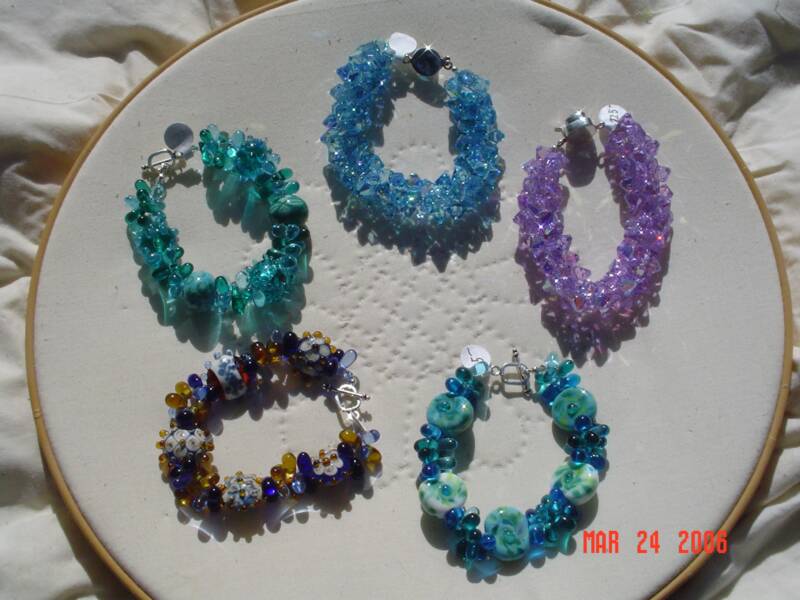 These bracelets are like potato chips, I can't make just one!  I love the all Swarovski version (SUPERBLING!) pictured in aqua and purple here.  Also they are awesome with my own lampwork beads!  Photo by Doretha, I think you can tell!  Oh yes, hand quilting by me too.

Hello and welcome to my jewelry gallery!  Most of the items pictured are currently available for sale, email me with description and I can give you a price.  I use exclusively Swarovski crystal, only the best for my beads and jewelry!  In most cases findings are sterling silver or gold filled, 14K gold on request.  Many items are also available in other colors, just ask!  If you have an outfit you need jewelry to match I would love to help make you a custom piece.  I can ship with gift bag and/or box, and I take credit cards or Paypal.